Vucevic: The situation is rather disturbing, to say the least VIDEO
Serbian Defense Minister Miloš Vučević said that the situation in Kosovo and Metohija is disturbing, to say the least, and that life is unsustainable for Serbs.
Source: B92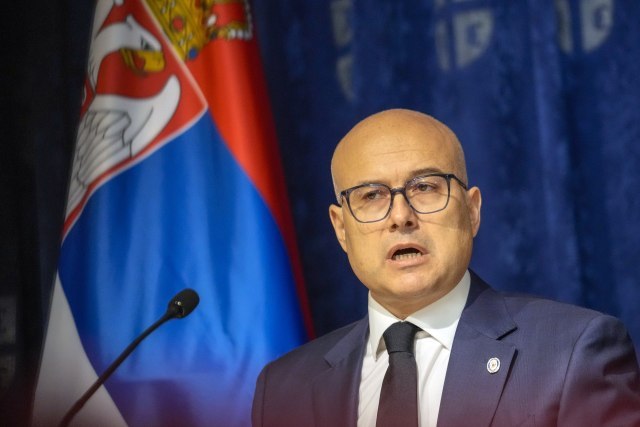 Serbian Defense Minister Miloš Vučević, in a guest appearance on Prva TV, said that the situation in Kosovo and Metohija is disturbing to say the least and that life is unsustainable for Serbs.

As he said, since the arrival of Kurti at the head of the temporary Pristina institutions, the number of Serbs in Kosovo and Metohija has decreased by 11 percent, and he fears that this trend will continue.

"We have sincere admiration for all the Serbs who stay and survive in Kosovo and Metohija all these years. It is life in impossible conditions. None of us can perceive what is happening and what kind of life it is," he said.

He clarified what the Serbs in Kosovo and Metohija are going through and added that such a situation was not only after September 24.

Referring to the allegations that Serbia is amassing the army on the administrative line, the minister said that we will see some political demands, consequences and goals in the coming days.

Vucevic said that two days after the events in Banjska, they had a peak with the number of 8,350 soldiers.

"We had 14,000 soldiers in December 2022. As we speak, we have less than 4,000 soldiers in the Ground Zone, in the sovereign part of the country. When you hear accusations that we are accumulating troops... They use trite phrases to label someone. We have a de-engagement of the unit, they return to its barracks, and the Serbian Army monitors what is happening in the area that belongs to our country according to international law," Vučević pointed out.

"That narrative that Serbia was getting ready to do something, trained and armed the groups, is all nonsense with the aim of discrediting ourselves politically...", he added.

He also referred to allegations that Serbia participated in the events in Banjska and stated that it was a campaign to discredit the country.

"Albanian police also use our weapons, which we have proven... Who did they buy it from, that's a big question... According to that analogy, as Pristina claims that it means that it trains people, then by the same analogy, we armed and trained the Kosovo police, which is nonsense," explained Vucevic.

Regarding the arrest of Milan Radoičić, who was remanded in custody on Tuesday, Vucevic said that Serbia is a country with institutions, where there is a legal order.

"We were not created on terrorist acts, on foreign territory as some are trying to do," he said and added:

"Our institutions had to react because of the information that appeared in the media, as well as after Milan Radoičić's statement that on September 24, he was in Kosovo. Serbia is a legal state. This is being done by a serious state", Vucevic said.