Total destruction; Help coming?
War in Ukraine – 575th day. Airstrikes by drones continued in Ukraine and border areas in Russia.
Source: B92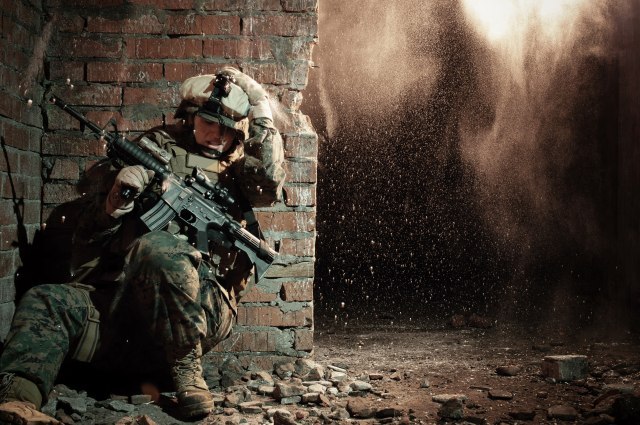 Ukrainian forces attacked the command post of Russia's Black Sea Fleet near Sevastopol in Crimea, the Ukrainian military said, but gave no further details other than to say the attack was successful.

On the other hand, the Russian administration in Crimea announced that the anti-aircraft defense systems shot down drones in the suburbs of Sevastopol.
Destruction of personnel and equipment of the Armed Forces of Ukraine
The head of Chechnya, Ramzan Kadyrov, published a new video of the combat work of the Akhmat special forces iIn the Kremen direction, active actions continue to detect and eliminate the enemy, who is well equipped with modern equipment. pic.twitter.com/k5gaGTCtRa

— Про - СВО (@12_31_84) September 21, 2023
A video footage of the rescue of the wounded under the rubble in Cherkasy released
Yet another massive Russian missile strike on Ukraine last night.

▪️Cherkasy: a hotel building and trading pavilions at the market burned in Cherkasy. 7 people were injured. One person was rescued from under the rubble.

▪️Kyiv: 7 people, including a 9-year-old child, were… pic.twitter.com/shykzDr5OA

— Anton Gerashchenko (@Gerashchenko_en) September 21, 2023
A large strike was recorded on the Saki military airfield in the occupied Crimea
The Security Service of Ukraine and Ukrainian Naval Forces launched a large-scale strike on Saki military airfield in occupied Crimea last night - Suspilne, citing sources in SSU.

At least 12 combat aircraft (Su-24 and Su-30) were at the airfield, as well as a Pantsir missile… pic.twitter.com/Sc728YoauQ

— Anton Gerashchenko (@Gerashchenko_en) September 21, 2023
Mass attack on Kharkiv
Ukraine is under a massive drone and missile attack this morning.

Explosions are reported in Lvov [Ukr. Lviv], Kharkov [Ukr. Kharkiv], Kiev [Ukr. Kyiv], Rovno [Ukr. Rivne], Cherkassy [Ukr. Cherkasy], Vinnitsa [Ukr. Vinnitsia].

Photo and video of a destroyed hotel in Cherkasy. pic.twitter.com/RDKEB9MI4N

— Bloomberg Whistleblower (@bloombergblower) September 21, 2023