Putin will be "finished" by two men and both of them have ties to Serbia
Team that collected evidence of crimes in Ukraine, on the basis of which an arrest warrant was issued for Putin, is headed by a man who is well known to Serbia.
Source: B92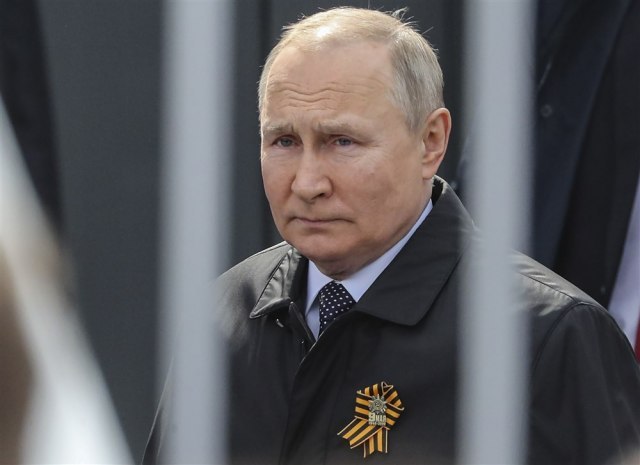 The team that collected evidence of crimes in Ukraine, and on the basis of which an arrest warrant was issued for the Russian president, is headed by a man who is well known to Serbia.

It is Clint Williamson, the former U.S. Ambassador for war crimes who was also a prosecutor in the former government of Barack Obama. He was engaged as the chief prosecutor of the EC's special investigation team for organ trafficking and the most vocal proponent of the formation of a court for crimes committed by the so-called KLA in Kosovo.

As is known, the International Criminal Court recently issued an arrest warrant for Russian President Vladimir Putin, who was accused of being responsible for war crimes in Ukraine. In addition to the warrant for Putin's arrest, an arrest warrant was also issued for the Russian Commissioner for Children's Rights Maria Alekseevna Lvova-Belova on the same charges.

The special team that investigated war crimes in Ukraine was formed in May last year at the initiative of the USA, Great Britain and the EU, and it is the advisory group "Atrocity Crimes Advisory Group", which is at the disposal of Ukrainians in their investigations and prosecutions.

However, the former chief Croatian state prosecutor Mladen Bajić is also in the team.

Williamson previously collaborated with Bajić on a project with the International Criminal Court, which is why he often visited Zagreb. "Croatia is the only EU country that has experience with war crimes on its territory. The Prosecutor's Office in Croatia has extensive experience in prosecuting war crimes. You investigated that crime and created the best system to solve it," said Williamson when he called Bajić.

Let us remind you that crimes from the war that ended in 1995 were prosecuted in Croatia, and Serbs were mostly accused under those indictments.

This means that in the small team that worked on gathering evidence against Vladimir Putin, there are even two experts who have connections with the Balkans and the wars that were fought in these areas.

The warrant for the arrest of Putin issued by the International Criminal Court in The Hague on March 17 is considered a historic decision because so far there have only been two cases in which the International Court has issued a warrant for the head of state's arrest.

The first of those two is the president of Serbia, Slobodan Milošević, followed by the former president of Sudan, Omar al-Bashir.