Paris will burn for months? PHOTO/VIDEO
Protests in France can last several weeks at best, and maybe several months, says Dušan Gujaničić from the Institute for Political Studies.
Source: Tanjug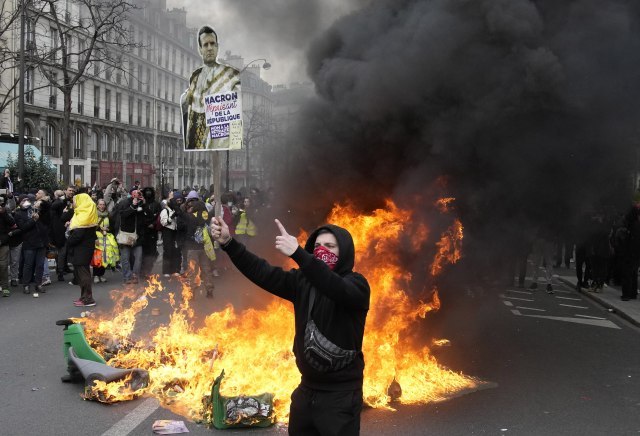 "The law on the reform of the pension system was adopted in the French parliament and, if it passes the control of the constitutional council, then sooner or later it will have to be the topic for negotiating table, because regardless of the fact that the law has been adopted, it needs to be implemented, and that will not work easily because the unions in France are very influential," Dušan Gujaničić from the Institute for Political Studies emphasized for Tanjug.

He also reminded that the mentioned reform is not a new thing, because previous presidents tried to do it, but many of them skipped it.

"Although this is Macron's second and last mandate, he needs to lead France for another four years and the question is why he is so persistent in this intention, since some 70 to 80 percent of citizens do not support the reform," Gujaničić pointed out.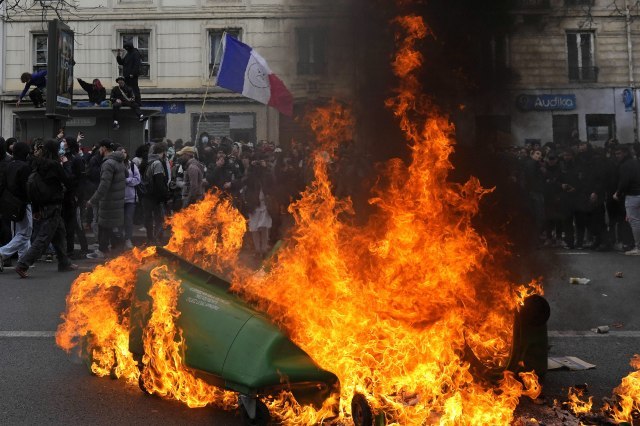 He said that, compared to the rest of Europe, France's retirement age of 62 is still low, but the answer lies in a specific political culture.

"This is because the French are very attached to their social status and everything they have acquired since 1945," Gujaničić said.

He also referred to the violent demonstrations on the streets of Paris and other cities, saying that on the one hand, these are legitimate citizen protests, but on the other hand, there is an anarchist ultra-leftist radical group in France, which "always infiltrates peaceful civil protests and causes incredible damage."
Look at this protest against Macron in Paris where a reported 1.3 MILLION people are protesting his pension changes.

Why can't Americans do this over #GunViolence and
take to the streets to demand an end to assault weapons and active shooter drills?pic.twitter.com/dgOXSa51Aq

— Victoria Brownworth (@VABVOX) March 29, 2023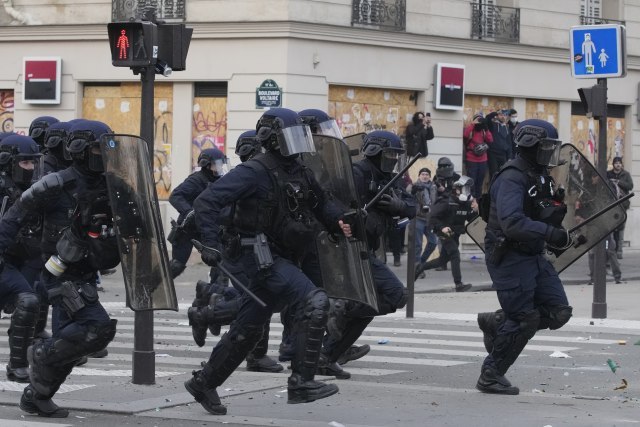 "There may not be many of them, but they are very radical and hardened against the regime and do not shy away from the violence that we can see on French streets," Gujaničić pointed out.

He noted that the French constitutional system is set up in such a way that the president is protected between two election cycles.

"But that's why the prime minister usually pays the price, so I wouldn't be surprised if, when all this calms down, Macron brings in someone else to refresh the team and his public image," he said.

He also added that Macron's first major test will be next year when there are elections for the European Parliament, which are admittedly not very popular in France.

"If it were to happen, which I do not believe, that the president dissolves the parliament, which he has the constitutional right to do, it would only further weaken his position and then cohabitation could occur, but even that is very difficult because the opposition in France is extremely heterogeneous and moves from the extreme left to the extreme right," Gujaničić concluded.