"Our goal is to ensure the victory of Ukraine"
British Prime Minister Rishi Sunak said today that his government wants to see a decisive military victory for Ukraine on the battlefield this year.
Source: Tanjug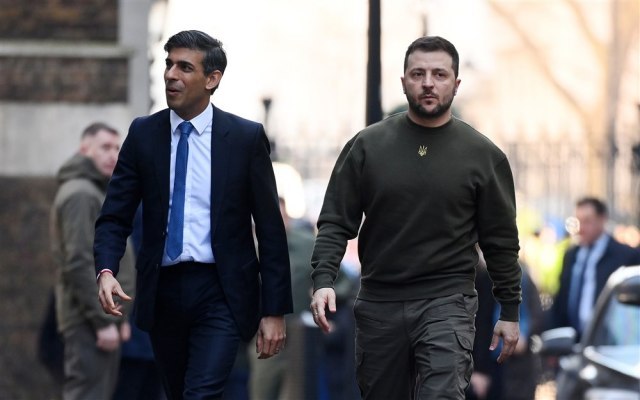 "Our goal remains to ensure Ukraine's victory in this conflict," Sunak said in parliament, Reuters reported.

He stressed that Britain will continue to support Ukraine to ensure its decisive military victory on the battlefield this year. Sunak said that Britain is Ukraine's leading European ally in NATO and will increase funding for its armed forces, the BBC reported.

He said that Britain will support Ukraine until the defeat of Putin's "unprovoked aggression" is ensured.