Vučić sent a New Year's greeting: I wish you... VIDEO
President of Serbia, Aleksandar Vučić, sent a New Year's greeting to the citizens of Serbia on his Instagram profile.
Source: B92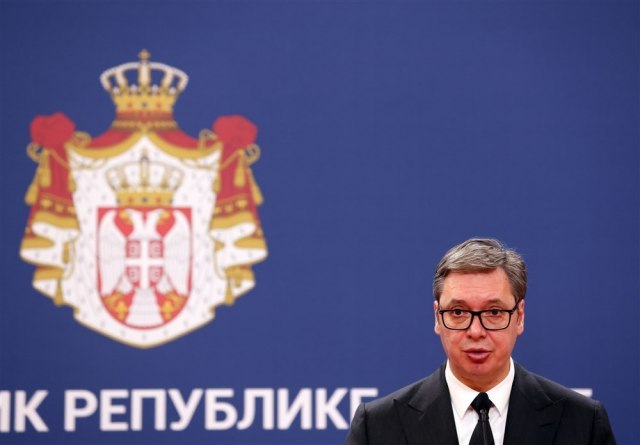 In the description of the video greeting, the President told the citizens of Serbia that he wishes them good health, that we progress economically even faster, that wages and pensions grow even faster, that we preserve peace, that we love our Serbia, that we build the country and that we work, and most of all, believe in ourselves.

"There is no surrender", Vučić wrote on Instangram and wished the citizens a happy New Year.