Horror in Italy: 21 people killed; "Apocalyptic scenes" PHOTO / VIDEO
At least 21 people were killed while dozens of them got injured tonight in a traffic bus accident in Mestre, Italy, Iocal media report.
Source: B92, Tanjug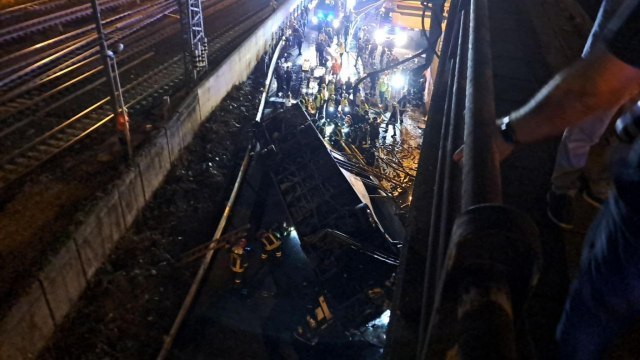 In a horrifying incident that shocked Italy and the world, a bus plunged off an overpass in Mestre, near Venice, resulting in the tragic loss of at least 21 lives and leaving dozens injured.

The bus with many passengers on board crashed around 8 p.m. from the Libert overpass in Mestre and after 10 meter-flight, it landed on the railway and was set on fire.

According to the first information, at least 21 people were killed, some of which were charred, while forty were injured.

Firefighters and ambulance teams are on site.
The bus is La Linea's vehicle, La Stampa reports.

Local health administration 3 in Venice activated protocol "emergencies" which envisages making available all hospital urgent rooms and calls for the work of reinforcements.
Mayor of Venice, Luigi Brugnaro, expressed deep sorrow over the incident, describing it as a huge tragedy and declaring the city to be in mourning. The mayor also mentioned the ''apocalyptic scene'' at the accident site, stating that there were no words to describe the devastation.

The circumstances of the accident remain unclear.

The railway line between Mestre and central Venice was suspended due to the accident, further highlighting the severity of the incident.