Vučić: "Severe consequences? Serbia will not support the coup"
Serbian President Aleksandar Vučić addresses the citizens of Serbia.
Source: B92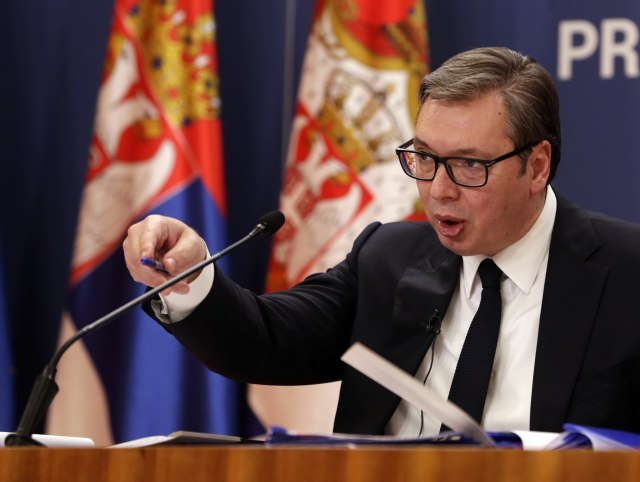 At the very beginning, Vučić commented on the events in Russia.

"I cannot allow myself as the president of a country to come forward as an analyst. Of course, Serbia will never support a coup, a coup by military means. We have not supported it in Turkey, United States of America, or any other country. These are things you cannot allow", said Vučić and added that the government changes in elections.

As he pointed out, this is not an event that will not leave consequences for the situation on the battlefield in Ukraine.

"Unlike the majority who think "A mountain gave birth to a mouse", I think this will have serious consequences. Putin talked about the First World War, I don't know how many viewers know, that Russia did not lose in the First World War. They had more division, but the difficult situation inside, and the foreign services that broke the unity in Russia, led to unrest in the country. Despite Kerensky's attempt to turn things around in a successful battle in June 1917, the October Revolution broke out, which led to decades of destruction, everything that is Orthodox, and a decade of destroying the economy," said Vučić.

As he said, he, as the president, does not want to say who participated from outside.

"When you look at the Levada survey for Russia, and they say that 12 percent are absolutely satisfied with how the war is being conducted, you have some 49 percent of rational people who say that they are relatively satisfied. These are people who understand that Russia cannot alone defeat the collective West, which does not hides that it fully supports Ukraine. So these people understand that it is not simple and easy, and that Russia with its relatively small economic capacities, only slightly larger than Italy, still endures it and manages to fight," he said.

He also pointed out that Russia's mistake from the beginning was that they declared a special operation.

"When you don't have a war, then you can't win a war. That's how we didn't have a war, and then Krajina and ethnic cleansing happened to us. When you look at Levada's research, you see that they found a niche to attack President Putin. Read the research, you see that there is one tycoon who wants to attack me. But it is stupid to attack the one who is the most popular, everything is rejected from him, and then you drive people away. With us, those foreign services, although they are always involved in countless things, they haven't made a final decision, otherwise he would have done exactly that," he said.

Vučić said that in our country the foreign services, although they are involved in countless things, have not trained anyone. As he stated, in Russia they knew precisely how things stand.

"You attacked the country because you were subjugated by those who have high expectations and because you knew that Putin would not interfere. Yesterday, Putin stopped it. Kudos to Lukashenko, but yesterday Putin ended that," said Vučić and added that it was not without blood, but that Russia lost seven helicopters yesterday.

"The Ukrainians did not demolish them as much in seven days as they did yesterday. Great damage was done yesterday, but it could have been much greater. It ended yesterday thanks to the power of Putin," he said.

He added that this will have major consequences.

"Now Putin has a particularly difficult task, he has to raise the motivation for the army, and restore the confidence of the disillusioned Wagner soldiers, and none of that will be easy. I have listened to numerous experts, and I think it is a mistake that Russia has given enormous power to Wagner. When you see some businessmen, as soon as they get their hands on millions, they think that they should organize the country and the whole world and appoint whoever they want. And they think that they have achieved everything without the help of the state. And imagine that you give someone 3,000 tanks, 10 airplanes, 150 helicopters, what does he think at some point".

"You have to have the whole picture, not a fan approach. In Serbia, we have a picture in terms of international relations like someone who supports Red Star or Partizan. Forget that when it comes to international relations, we had one Serbia. You can't stick to the state and you say what you think, without thinking about sanctions," said Vučić.

He added that the issue of defense is the state's task, and that we made a similar mistake in the 1990s, which the Russians are repeating now.

"Just as Zelensky made a mistake with his statements, then supported Wagner. Until yesterday he was a terrorist, killed so many Ukrainians, and now you like him too. It shows that there are few principles in the world, and everything is tied to interests."

Vučić said that he would not comment on how the eventual weakening of Putin's power could affect Serbia.
On Kosovo and Metohija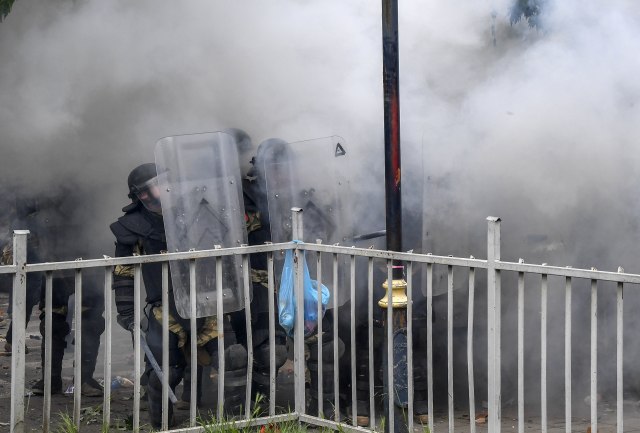 Speaking about the situation on the so-called Kosovo, Vučić said that it is clear to the key actors that the blame lies with the West. "I am not sure that we have reached the top of the escalation," said Vučić and added that Kurti will not stop.

"Kurti does not want CSM, he knows that this community must be in accordance with the principles from 2015, which Isa Mustafa and I signed. They will not allow this to happen to the Serbs. He wants to raise tension, he wants war, he wants to drag us into war", said Vučić and added that Kurti's ambition is to draw Serbia into a conflict with NATO.

Vučić said that Serbia now has to be careful.

"The strength of our army is incomparably greater compared to the Kosovo forces, but they are better equipped and armed," the president said.

"The Turks have armed the KSF in a very serious way, which must not exist either according to the Kumanovo Agreement or the UN. They don't care about international law. It is the right of the stronger. They are building their army which must not exist," Vučić said and added that they justify it by the fact that "they have become independent".

"That right was derived from illegal aggression," said Vučić.

He added that the Turks provided mortars, armored vehicles, flag carriers, and 105mm howitzers to KSF.

"These are all the tools that the KSF has today. We have to take that into account. NATO has not allowed them to raise flags yet, but they have visibility at night for kilometers. We have to be careful, we are and we know what we are doing. We have to have adequate resources if our people are threatened, we must react. These are not stories and fairy tales, the world has changed," said Vučić.

The president said that Serbia refused to buy Turkish flag carriers, because they supplied Pristina.

"Within 5 months, we will receive hundreds to 1,000 kamikaze drones, which we took in the Middle East. We are taking them to deter a potential aggressor," said Vučić.

Responding to critics, the president asked those who would have declared martial law if they would go to the battlefield.

"Then they expects a professional army to do it. And if the soldiers came back in coffins, you would say that I brought you into the war, like in the nineties," said the president.

He said that Serbia has to worry about what the West and the East are saying.

"We are not alone and we are very small. We have to take care of our position," said Vučić.

The president said that he will have a meeting with Serbs from Kosovo today.

"What do you want us to do? Go against America?" asked Vučić.

He said that our army is now a hundred times stronger than during the time of our predecessors.

"Our police is stronger, safety on the streets. Salaries and pensions are higher. We need investments, we have to take care of that," said Vučić.
About the "Serbia Against Violence" protests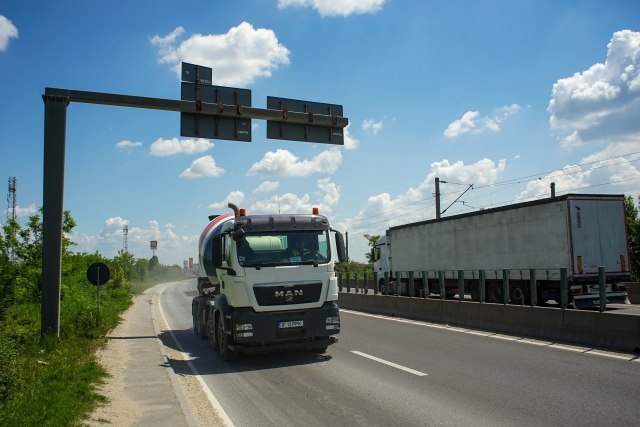 Vučić said that the bypass around Belgrade will most likely be opened on Vidovdan, on June 28.

"Probably on June 28, we will open the bypass around Belgrade, after so many decades of work on it. We are moving all the trucks from the center of Belgrade," said Vučić. Speaking about the protests and the opposition's comments, Vučić said that he listened to everything and that he was ready for talks. "They think that compromise is an ugly word. They are running a campaign against me because they don't have control over it", he said.

He said that there will still be heavy traffic in the city, but that the reason for that is because we now have 1.7 vehicles per family, which shows that the citizens of Serbia are living better.

Vučić says that he hopes that the participants of the protest will go to the ring road, since they usually go around everything he has done and built.