Zvečan: Kurti's special forces set out to arrest Serbs; KFOR helicopter landed
The Kosovo police in Zvečan are currently trying to make new arrests of Serbs.
Source: Kosovo online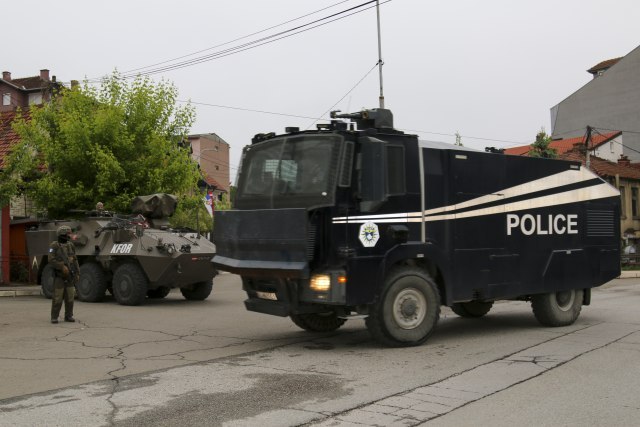 Almost at the same time as the information about the action of the Kosovo Police in Zvečan, local residents reported to the Kosovo online portal that the KFOR helicopter had landed in Žitkovac, in this municipality.

The main street in Zvečan is blocked on both sides, writes Kosovo Online.

Citizens are visibly upset, because several vehicles suddenly appeared from which members of special forces got out and took up positions around the buildings.

It is assumed that the arrest attempt is carried out by plainclothes police officers, while the vehicles of the special units are located at several intersections in Zvečan, and two jeeps are parked at the intersection near the gas station.

In them are several members of special units with long barrels and full war equipment. They state on social networks that Zvečan and two surrounding villages are under blockade. None of the citizens currently know what it is about.