Mojsilović urgently: "If the army receives orders, it will carry it out fully" VIDEO
The Chief of the General Staff of the Serbian Armed Forces, Milan Mojsilović, addressed the situation in Kosovo and Metohija.
Source: B92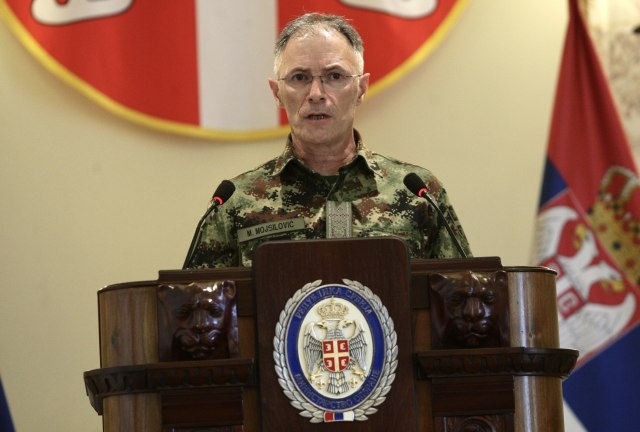 Just to reiterate, today there were videos released of Kurti's terrorists armed to the teeth in South Mitrovica, who are speculated to be heading north.

"The Serbian people in Kosovo and Metohija are exposed to a terrible pogrom by Albin Kurti's Pristina regime. Serbs are daily targets of Albin Kurti and their only fault is that they have Serbian names and surnames and that they do not want to leave their hearths," Mojsilović said at the beginning of his address.

He added that the terror carried out by Kurti's regime could no longer be physically endured.

"In accordance with all the facts, and because of the correct and professional cooperation we have, I informed the KFOR commander that we are following the events with great anxiety and demand that urgent measures be taken to protect the Serbian people and their right to survival. This is our request to the KFOR units - the entire KFOR and other international security institutions in Kosovo and Metohija," said Mojsilović. He added that the Serbian Armed Forces, in accordance with the Constitution of the Republic of Serbia and the UN Charter, if they receive an order from the Supreme Commander, will fully carry out all their tasks in relation to the overall security crisis.

Let's remind you, another Serb, Nenad Orlović, was arrested today in Kosovo and Metohija, who was at his workplace, in a car wash.