Vučić spoke from the Presidency: It's time to unite VIDEO
Serbian President Aleksandar Vučić addressed the citizens and said that we need to unite.
Source: B92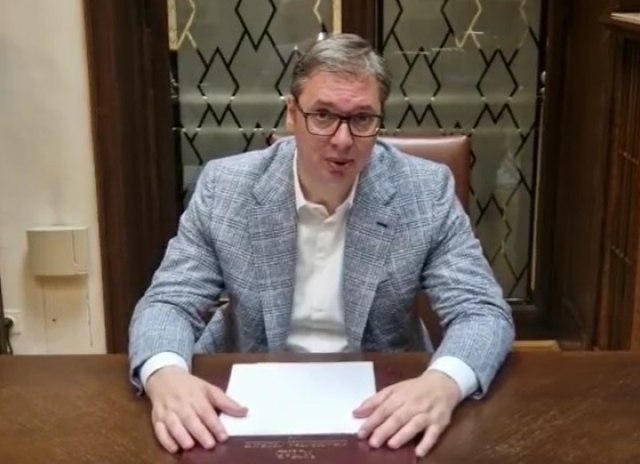 "It's time to unite in an attempt to move our country forward, in an attempt to raise the growth rate, to lower the stalled inflation below 8 percent, to improve the living standards of our people. To translate all our differences into our democratic advantages, but to start dealing with serious problems. We who had to deal with the situation in Kosovo and Metohija, but also everyone else should do everything we can so that our country moves forward. This is a call to all people in Serbia. Thank you all. To those who threatened to hang me and those who we sent messages of support. We can only move into the future together, which will mean a better life for our people," Vučić said on Instagram.