Vidić gave up and sent a message after withdrawing his candidacy
Nemanja Vidić withdrew his candidacy for president of the Football Association of Serbia.
Source: B92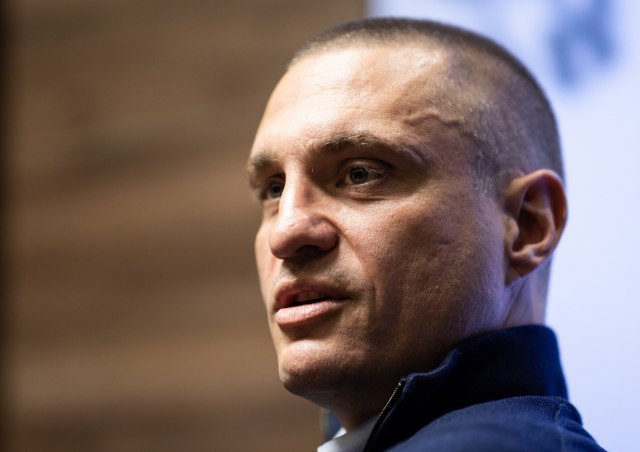 He was the opponent of Dragan Džajić for the elections scheduled for Tuesday from 2 p.m. at the FSS Sports Center in Stara Pazova.

On Monday, Vidic issued a press release in which he announced his withdrawal from the race and explained the reasons for that decision.

"Our football faces with big challenges. A lot of things must and can be improved. My idea was and remains to gather a team of top professionals who are able to solve these challenges better than perhaps anyone in Europe. Unfortunately, at every step of the way to becoming the president of the FSS, it was made clear to me that we will not be given that chance. Consequently, I want to inform you that I am withdrawing my candidacy for the president of the FSS.

The responsibility for solving the great challenges before us has been taken by the same group of people who created them. I'm definitely not optimistic about what they're going to do with the opportunity they've taken, and I think it's going to be even harder in four years than it is today.

Withdrawing my candidacy does not mean that I give up Serbian football. I believe in my team and our vision, as well as the great help we will receive from our friends from the top of European and world football. What is unfortunately not possible for us to start working on today - my team and I will be able to do, I believe, in the near future. Now, that is not possible.

I would like to thank everyone who supported me in this process, especially everyone who supported me publicly despite great pressure. I am extremely glad that I felt great support from the people. Unfortunately, they do not decide and do not have the right to vote. I wanted to unite and not divide. I wanted to be the solution, not the problem. The people in Serbian football and the majority of the delegates in the Assembly decided by 'voting' before submitting their candidacy, before the election, thus collapsing the credibility already shaken by the last election session. They didn't want to hear my intentions and compare the team I assembled, the ideas we bring, to the opponent's.

Finally, I am proud that we have shown that there is a younger and different football Serbia. Serbia of the future!

Nemanja Vidic".