Major operation by Serbian special forces: More than 600 migrants arrested VIDEO
So far, more than 600 irregular migrants have been detained in the Horgoš and Subotica areas, who will be transported to refugee centers in the south of Serbia.
Source: B92, M.J.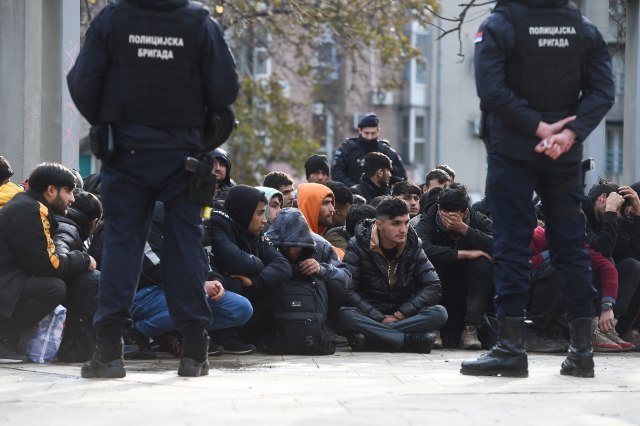 Members of the Ministry of Internal Affairs, the strike operation groups from Kikinda and Subotica, as well as these police departments, together with the Gendarmerie, immediately after the report that migrants were moving along the street and shooting at each other in the area of Horgoš, started a search and found six migrants on the spot.

Interior Minister Bratislav Gašić also arrived in the area of the city of Subotica. Weapons were also seized during the operation.

The action is taking place in Belgrade, as well, and the police are removing migrants from Belgrade's streets and squares.

Near the Faculty of Economics, two police "vans" can be seen, while in the park in front of that institution, which has been a frequent gathering place for migrants since 2015, there are several dozens of them, surrounded by the police, reports Tanjug reporter.

"We'll show zero tolerance towards anyone who abused our hospitality. The lives and property of Serbian citizens will be protected," said Gašić, who went to the field to provide support to members of the Ministry of Internal Affairs, who daily face irregular migrants and criminal groups of human traffickers, but also to the citizens of Subotica, Horgoš and surrounding towns, in order to assure them that the police is always there to protect them.
Weapons and a "KLA" cap were found with the migrants in Horgoš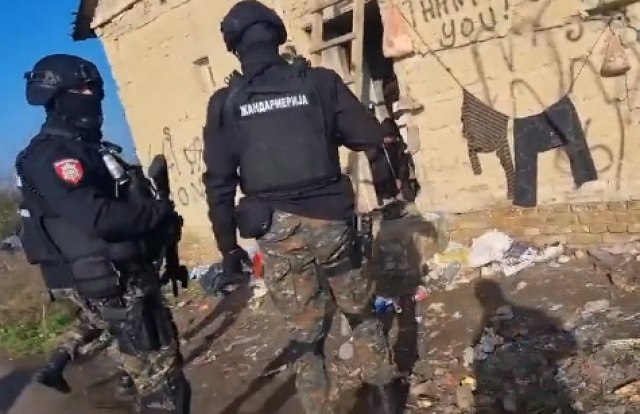 In a large-scale operation by the police among migrants in the Subotica and Horgoš area, a cap with the markings of "KLA", of the so-called Kosovo Liberation Army was found.

A weapon was also found with them. Persons suspected of participating in the shooting that took place the previous night were identified and detained.